Beccer A/S offer hydraulic trainings tailored for the customers equipment. Continuous education and training of employees is important for all companies and not least their employees. Hydraulic is used in a lot of production equipment that runs 24/7 and it´s vital, that the equipment runs smoothly.
Our experience is that trained maintenance professionals and technicians benefit greatly from being able to maintain and identify errors on their hydraulic installations. We adapt our education to all levels of the organization and strongly believe in Søren Kirkegaard's famous quote:
"If One Is Truly to Succeed in Leading a person to a Specific Place, One must First and Foremost Take Care to Find Him Where He Is and Begin There"
Our training is completely independent of hydraulic product brands and is therefore not a teaching in the benefits of own brands, as several major manufacturers typically do. We take pride in making the training as relevant as possible .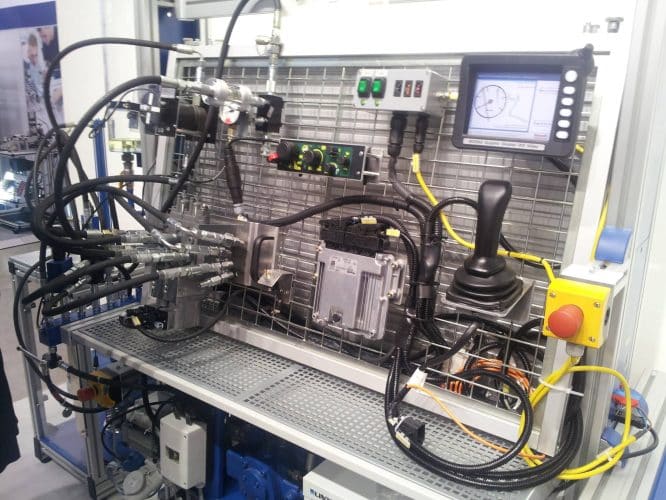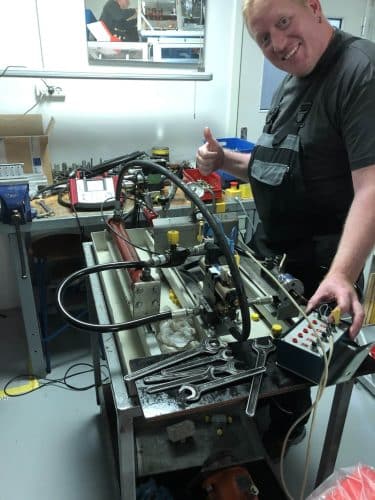 close cooperation with technical universities
We prioritize contact with the technical universities. We invest time in discussing projects- and technical solutions with the students.
We believe the automation industry have a great responsibility to invest time and effort to develop the future technicians and engineers.
Load Sensing Pumps are one of the most interesting subjects in mobile- and industrial hydraulics. With just a few tweaks to a typical pressure compensator, you get a surprising improvement in efficiency and responsiveness.
give us a call if we miss something? we have a highly developed network of "best in class specialist", so we can most likely help you.